Edward Soldo, P.Eng., FITE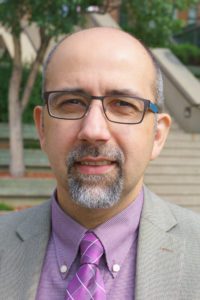 Professional Experience
Edward Soldo is the General Manager, Infrastructure and Engineering Services with the Municipality of Chatham-Kent. He is a senior municipal leader with 28 years of experience in strategic leadership roles with a focus on corporate service delivery, transformational change and operational improvements.  In his role, he is responsible for managing a large and diverse department of 300+ employees that provides a full range of services including Engineering and Transportation Services, Public Works; Parks, Recreation and Cemetery Services; and Drainage, Asset and Waste Management.
Edward has worked in the consulting, educational and municipal sector in various organizations across Ontario. His primary focus has been on transportation mobility through his work in engineering, infrastructure management (water/wastewater/roads), transportation planning, traffic operations, cycling, transit, roadway operations and maintenance.
A graduate from McMaster University in Civil Engineering, he also has a diploma in Public Administration from Western University and Masters Certificate in Municipal Management from York University. Edward holds a professional engineering license in Ontario.
Service Biography
Edward has served on the ITE Canada Executive since 2013, currently as District Director.  He previously served on the Hamilton Section of ITE Canada executive as the Secretary, Treasurer, Vice President and President from 2002 to 2010, and served as the student liaison for the Mohawk College student chapter. Other professional service includes involvement with the National Association of City Transportation Officials (NACTO). Municipal Engineers Association (MEA) in Ontario, Regional Public Works Commissioners of Ontario (RPWCO) and the Transportation Association of Canada (TAC) as the CITE representative on the Chief Engineers Council and on various technical projects and committees.