My involvement with CITE began at the University of Waterloo ITE Student Chapter. While serving as the President of the student chapter, I attended the CITE Conference in Victoria where John McGill taped on my shoulder and that is how I served at the CITE Technical Liaison Committee (TLC) for almost 10 years. This opportunity allowed me to learn tremendously from the giants of CITE and build great friendships in the CITE community. During close to 10 years of service at the TLC, I interacted with section executives, student chapters, and the general membership to identify the technical needs of our members. Additionally, I have been able to serve our CITE community in the following capacities: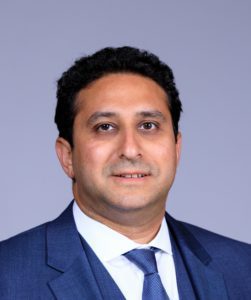 Vice Chair of the TLC;
TLC representative on the ITE Coordinating Council;
Member of the ITE Safety Council; and
CITE appointee to the TAC Road Safety Standing Committee.
By profession, I am a partner and Vice President with TES Information Technology in Burlington, Ontario where I practice road safety, traffic engineering, and big data. My philosophy is to utilize technology to collect, compile, and analyze transportation related data to assist road authorities in making better decisions.
At home, I am a husband, and father to our 7-year-old son, Ryan. I enjoy trying new restaurants, socialize with friends and family, read history and leadership book, and listen to podcasts.
I have had a fun ride in my career so far, and I owe a debt to those who came before me in our industry, particularly CITE, and I would like to give back to our CITE family. As Secretary – Treasurer, I will work closely with the executives to achieve the goals set forth in the CITE strategic plan. It is a sensible plan and if implemented effectively with a few tweaks, the CITE members will benefit tremendously. My priorities during my tenure include:
Develop technical briefs: Develop a mechanism to provide the membership with up to date information on the hot topics of our industry such as Vision Zero, Smart Communities, Transportation and Health, and Connected and Autonomous Vehicles.
Train the workforce of future: Our industry is going through phenomenal changes with the advancement in technology. It is our responsibility as an organization to provide the required training to our membership to ensure that they are equipped with the tools and knowledge to be successful in this profession. My history with academia, consulting engineering, and professional organization has shown me that there is a lot of demand and few quality training programs available.