Ryan Vanderputten, M.Eng, P.Eng.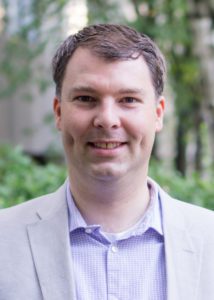 Ryan Vanderputten is the Director of Transportation Planning with The City of Calgary.
He has been a member of CITE since graduating from the University of Waterloo in 1999, currently a Fellow with ITE. Being an active member has allowed him to develop strong professional (and personal) relationships with other members of the ITE family. CITE has given him an opportunity to grow in the profession, learn from others in the industry, and share knowledge and experience with others. He wants to ensure that this value remains a benefit to the membership, and position CITE as the organization of choice for transportation professionals.
Over the years, he has had the opportunity to get to know many CITE members from across the country, as an active member of four different sections/chapters (BC Interior Chapter, Toronto Section, Southern Alberta Section and the Southwestern Ontario Section). He has served on the executive of both the BC Interior Chapter and the Southern Alberta Section, including on the CITE District Board as President of the Southern Alberta Section in 2009. He is also a member of the 2017 class of LeadershipITE, a program developed by ITE to engage leaders and ensure that we are positioned to shape the future of transportation.
Over his nearly two-decade-long engineering career, he has worked in both the public and private sectors, in Ontario, British Columbia, and Alberta (The City of Calgary, Ministry of Transportation Ontario, MMM Group, Urban Systems). He has a Bachelors degree in Civil Engineering from the University of Waterloo, a Masters degree in Transportation Engineering from the University of Calgary, and a Masters Certificate in Municipal Leadership from the Schulich School of Business from York University.