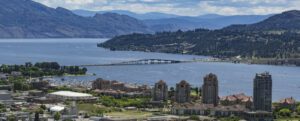 The BC Interior Section is the newest Section in the Canadian District of ITE encompassing all parts of BC outside of Vancouver Island and Greater Vancouver.
Interesting Trivia
The Greater Vancouver Section was the first inside the Canadian District to have a Section chapter – the BC Interior Chapter.
General Information
Year Founded:
2018
Membership:
65
Area Served:
Province of British Columbia with the exception of territory covered by the Greater Vancouver and Vancouver Island Sections
Elections:
Every year
Student Chapter:
University of British Columbia Okanagan

(see Student Chapter for more information)

Email:
General Information
Latest Annual Report:
Current Executive – BC Interior Section
President:
Ellen Croy
Vice President:
Jasmine Smith
Treasurer:
Spencer Behn
Secretary:
Spencer Behn
Past President:
Tom Baumgartner
Members at Large:

Gary Vlieg
Gordon Lovegrove
Stephen Sargeant
Abdulrahman Masoud
Jasmine Smith
Amanda Watson
Chad Williams
Elnaz Ansari

Student Representative:

Esraa Jamal
Primary Area:
Penticton, Kelowna, Vernon, and Kamloops
Want to update this page or add an event for this Section? Contact us.