Two candidates are running this year for the 2022 Executive Committee. Voting will begin November 25, 2021 by electronic ballot and close on December 9, 2021. ITE Toronto Section members in good standing as of November 1, 2021 will be emailed a ballot. If you have not received a ballot by the end of the day on November 25 then please contact toronto@itecanada.org.
Candidate Profiles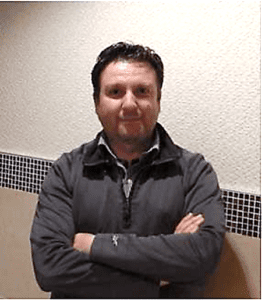 Nabil Ghariani
I am the founder of Traffic+ Engineering Ltd. where I lead studies in traffic impact studies, traffic operations, safety audits, transportation planning, TDM, and EA studies. I am currently licensed Professional Engineer (P.Eng.) in Ontario and licensed Professional Traffic Operations Engineer (PTOE) with 18 years of extensive professional experience. In addition, I had the opportunity to present a paper at the CITE Conference in 2015 on a transit project entitled "Highway2 BRT Feasibility Study".
As a long time ITE member, since 1999, I have dedicated my time to assist interns and junior engineers in undertaking numerous traffic studies and modelling using Synchro and VISSIM. I have in the past provided free training sessions in Synchro and VISSIM to ITE Student Chapters at Ryerson University and York University, which were well received, and I intent to perpetuate this effort. I should also mention that Traffic+ Engineering Ltd. is a proud sponsor of ITE York University.
I look forward to being an active executive of ITE Toronto Section, as I strongly believe that ITE Toronto Section provides each of us with great opportunities to learn, share, and contribute in the transportation field.
Additionally, my objective in becoming part of the executive is to serve in the best of my abilities and capabilities to help the ITE student sections at all universities to gain valuable hands-on experience in traffic engineering.
Finally I would like to thank in advance the attendees for providing your support in my candidacy.
---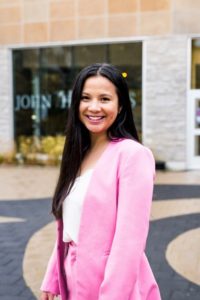 Jocelyn Lee
Jocelyn is a Transportation Consultant at LEA Consulting Ltd. She has been involved in a wide range of transportation engineering and planning projects as a Project Coordinator, with experience in traffic operations, development planning, road safety, and environmental assessments. She is passionate about active transportation, transit, and community engagement.
She has been an ITE member since she was a student, and has participated in the Student Traffic Bowl with McMaster University at the 2019 CITE Conference hosted in Ottawa. Outside of ITE, she has attended and organized dozens of student conferences, including the 2019 Ontario Engineering Competition, 2017 Conference on Diversity in Engineering, and 2020 Troitsky Bridge Building Competition. As a member of LEA's Social Committee, she has planned well attended virtual and in-person events, including a wine tasting and axe throwing tournament.
On the Toronto Section executive as the Activities Coordinator, Jocelyn brings vast experience in engagement and outreach, with expertise in building authentic connections and planning fun activities. She aims to provide opportunities for members to connect, learn, and grow in the field of transportation.