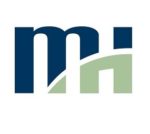 Website Morrison Hershfield
Multidisciplinary Engineering Consultancy
Manager, Transportation Planning
MH's Transportation Division provides planning, design and construction administration services for provincial and municipal infrastructure including highways, roadways, railways, rapid transit facilities, and trails. We are very familiar with the industry's growing trends, demands, perspectives, and competing investment priorities, and use a collaborative approach with infrastructure owners, constructors, consultants, concessionaires, and lenders in the public and private sectors to achieve success.
Over the past 2 years, our nation-wide Transportation Planning & Traffic Engineering Department has grown at an average annual rate of 15 percent. A similar level of growth is targeted for 2023. We are currently seeking a Manager of Transportation Planning & Traffic Engineering in Winnipeg to expand MH's presence and service offering in that office. Since the inception of the Winnipeg office in 2010, it has grown to 30 employees, and is slated to double in size by 2027. The office currently has a transportation design and construction administration group, municipal infrastructure group, structural group, and environmental group locally.
The position offers potential for career development and growth on the technical and management fronts, as well as the opportunity to become an owner in the company. You will be supported by a strong technical team and will receive mentoring as needed from MH's Vice-President Transportation Planning.
This is an amazing opportunity for a growing engineer who is ready to take the next step in his/her career and sees the value of joining a firm where you are known and appreciated and where your personal growth and development is limited only by your personal vision. The ideal candidate will show an aptitude for growing clients, securing new business, and building successful teams.
Responsibilities:
Engage in business development activities to secure new business.
Take overall responsibility, as may be necessary, for the coordination of project delivery with other offices within the department and/or other departments with a presence in the Winnipeg office.
Attract and supervise junior and intermediate engineers with a focus on maintaining the department's commitment to technical excellence.
Assist in identifying growth areas and setting the strategic direction for the department.
Assume a National Technical Practice Lead role where such an opportunity presents itself.
Qualifications:
Bachelor Degree in civil engineering or equivalent
Minimum 10 years of progressive experience in delivering transportation projects
Experience with transit planning, operations and functional design is an asset
Proven track record of successfully delivering work to municipal, provincial governments, institutions, and/or private clients
Prior experience in business development and client management
Excellent written and oral communication skills
Professional designation with Engineers Geoscientists Manitoba
Demonstrated interest in contributing to the profession through participation in conferences and technical committees is an asset
Why join MH?
Company culture focused on work life balance, including work from home and flexible work arrangements
Competitive salaries and health benefits
RRSP matching program
Minimum of 3 weeks' vacation, plus other paid time off options
Employee and Family Assistance program
Wellness programs with direct access to medical specialists, financial advisors and corporate gym discounts
Mentorship/Ambassador program
Employee shareholder program
Employee Recognition events
Work on cutting-edge and innovative projects
Work with industry leaders in a team-focused, casual work environment
Manager, Transportation Planning