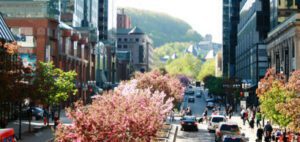 The Québec Section serves the members of Québec made up of transportation professionals. A Student Chapter is also active in Montréal.
La Section Québec dessert les membres du Québec, composés de professionnels en transport et d'étudiants. Un chapitre étudiant est aussi actif à Montréal.
General Information / Information Générale
Year Founded /
Fondation :
1995
Membership:
56
Area Served /
Zone desservie :
Québec
Elections:
Every year /
Annuellement
Student Chapter(s) /
Chapitres étudiants :
Québec
(combination of McGill University and Concordia University)
Website /
Site web:
www.citequebec.org
Email /
Courriel :
General Information
Current Executive / Comité exécutif
President:
Paul Bourque
Vice President:
Jean-Philippe Desmarais
Treasurer /
Trésorier :
André Lemire
Secretary /
Secrétaire :
André Lemire
Director /
Directeur :
to be filled /
disponible
Want to update this page or add an event for this Section? Contact us.