Presented by Todd Litman
Victoria Transport Policy Institute (www.vtpi.org)
The COVID-19 pandemic is affecting our lives and communities in countless ways, including travel demands. This interactive presentation will explore key lessons for transportation practitioners:
How the pandemic is affecting travel activity and is likely to affect future demands.
The contagion risks associated with different travel modes and how to minimize those risks.
How planning can respond to quarantine and lockdown mobility and exercise needs.
How we can better respond to the transport needs of households that lose incomes.
How to develop a more resilient transportation system that can respond to changing demands and unexpected shocks.
These issues are challenging and unresolved. The first half of this luncheon will consist of a presentation based on my report, "Pandemic Resilient Community Planning" (www.vtpi.org/PRCP.pdf). The second half will involve a group discussion of the key lessons we've learned from this experience, how our profession and communities can better respond to changing and unpredictable travel demands.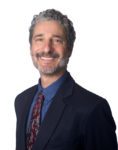 Todd Litman is founder and executive director of the Victoria Transport Policy Institute, an independent research organization dedicated to developing innovative solutions to transport problems. His work helps expand the range of impacts and options considered in transportation decision-making, improve evaluation methods, and make specialized technical concepts accessible to a larger audience. His research is used worldwide in transport planning and policy analysis.
Register here: https://attendee.gotowebinar.com/register/7169464937840371725