The winner of the 2022 ITE Toronto Project of the Year Award is the 'Hamilton Complete Streets Design Manual' by the City of Hamilton and WSP. Join us on Wednesday, February 22 from 3:30-5:00pm at WSP's Thornhill Office to learn about this project from Trevor Jenkins (City of Hamilton) and James Schofield (WSP).
The Hamilton Complete Streets Design Manual, unanimously endorsed by City Council in July 2022, provides a set of consistent guidelines and tools to inform the design, implementation, maintenance, and monitoring of Complete-Livable-Better (CLB) Streets across the city. The Complete Streets Design Manual provides an expanded toolbox of ways to improve Hamilton's streets.
The Complete Streets Design Manual is more than just another set of guidelines – it is a transformative exercise that overhauls the entirety of Hamilton's street design standards, from the reconstruction of the narrow pre-war downtown streets to new arterial streets in employment areas to rural roads throughout the Greenbelt. Through this presentation, we invite you to discover how the project is creating multi-modal, greener, and safer streets that will connect a geographically and socio-economically diverse community and, in doing so, serves to create a more equitable transportation system.
Complete Streets are defined as roadways that are planned and designed to balance the needs of all road users. The goal of Complete Streets is to allow people to get around safely no matter their age, ability, or how they choose to move. The Complete Streets concept is closely tied to the Safe Systems and Vision Zero approaches to road safety, which aim to design the transportation system to anticipate human error and accommodate human injury tolerance with the ultimate goal of eliminating death or serious injury on roadways.
This manual is a resource for everyone involved in the planning, design, or maintenance of Hamilton's roadways, including local residents who support safer streets. Guidance for street design, intersection design, implementation, and general design components is covered in this manual to ensure users and practitioners are well equipped to understand and apply the principles of Complete Streets.
Speakers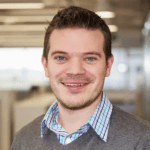 Trevor Jenkins, P.Eng., PTP is a Project Manager at the City of Hamilton. He manages initiatives that advance the City's sustainable mobility ambitions, including long-range active and rapid transit planning, micromobility, and active school travel programs. You can find him exploring Hamilton in his downtime, usually on a bike share bike.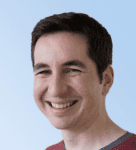 James Schofield, P.Eng., RSP₁ is a Project Manager at WSP specializing in complete streets and active transportation planning and design. He led the development of the City of Hamilton's Complete Streets Design Manual and is also leading Complete Streets Design Manual projects for Niagara Region and the City of Guelph. A Professional Engineer and a Candidate Member of the Ontario Professional Planners Institute, James is based in Kingston where he can be found riding a cargo bike around with his two young kids.