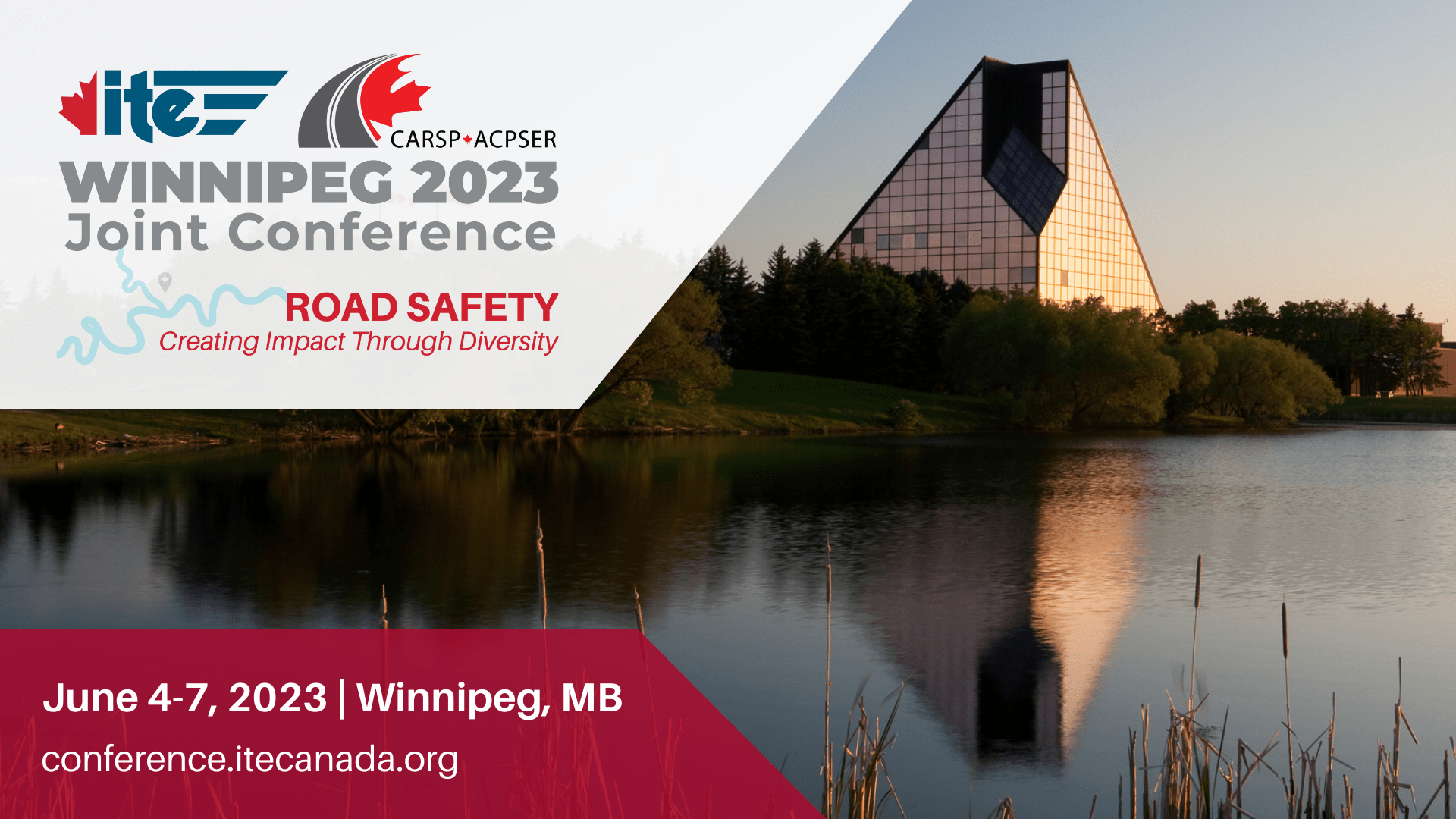 Hundreds of road safety and transportation professionals and students will gather in-person to exchange ideas and connect at the ITE Canada/CARSP 2023 Joint Conference. This event brings together two respected transportation organizations – CARSP (Canadian Association of Road Safety Professionals) and ITE Canada – for a unique opportunity to make new connections and share ideas!
Do you want to showcase your company or organization at ITE Canada/CARSP 2023? Sponsorship and exhibitor opportunities are still available at all levels.
Register before May 20 when late registration rates come into effect. Get all the details, including information about the program, hotel and travel, and more, at 
conference.itecanada.org
.
ITE Canada/CARSP 2023 Joint Conference
WHEN: Sunday, June 4 to Wednesday June 7, 2023
WHERE: RBC Convention Centre, Winnipeg, MB