Spatial Mapping of Winter Road Surface Conditions
Presenters: Dr. Tae J. Kwon and Mingjian Wu
CITE NCS is hosting Dr. Tae J. Kwon and Mr. Mingjian Wu (winner of the 2021 CITE Student Paper Competition) from the University of Alberta to present their research on innovative new methods to more effectively map winter road surface conditions. Join us to learn more about how this research can help improve traffic safety and mobility in winter climates.
Abstract:
Winter road surface condition (RSC) is an important factor for both traffic safety and mobility. Due to its high importance, jurisdictions are actively seeking to improve the RSC of their road network through employing mobile and stationary road weather information system (RWIS) to facilitate their winter road maintenance (WRM) program. One notable feature of these RWIS stations is that they are equipped with cameras that provide users with a direct view of the road; however, checking the road to determine the RSC via cameras is still being done manually, which is an inefficient process that prevents the full utilization of these rich images. Additionally, due to the high installation and operation cost of RWIS, jurisdictions can only afford to deploy them to a limited number of locations, resulting in large spatial informational gaps between stations, which must be filled in to promote safer driving conditions and lower WRM operation costs. The presenters proposed an innovative methodological framework that incorporates both deep learning and geostatistical methods for the continuous mapping of RSC using two types of RWIS.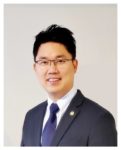 Dr. Tae J. Kwon joined the Department of Civil and Environmental Engineering at the University of Alberta as an Assistant Professor in 2016 after receiving his Ph.D. degree from the University of Waterloo with the prestigious doctoral dissertation award. Dr. Kwon's research focuses on winter road maintenance, location optimization of Intelligent Transportation System facilities, geomatics, spatial and temporal analyses of road traffic and safety using Big Data and Deep Learning. Dr. Kwon has published nearly 60 papers including peer-reviewed journal and conference papers, project reports and book chapters. Dr. Kwon received the 2019 Great Supervisor Award for excellent supervisory contributions. In 2020, Dr. Kwon was awarded the 2020 Faculty of Engineering Early-Career Research Award in recognition of excellence in research and his influence at both national and international levels. Dr. Kwon's research has been supported by many organizations including NSERC, Alberta Transportation, Alberta EcoTrust, Iowa Department of Transportation, CIMA+, and others.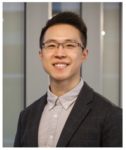 Beginning in January 2020, Mr. Mingjian Wu started his PhD career in the Department of Civil and Environmental Engineering at the University of Alberta under the supervision of Dr. Tae J. Kwon after successfully defending his MSc thesis. During his MSc studies, Mr. Wu focused on quantifying the safety effects of driver feedback sign (DFS) and its location allocation strategies under the co-supervision of Dr. Kwon and Dr. El-Basyouny. During his short tenure as a graduate student at the University of Alberta, he has published a total of 6 publications. Mr. Wu's current research interests lie primarily in the areas of Artificial Intelligence (AI) and Big Data analysis in winter transportation engineering (e.g., winter road maintenance), traffic safety and collision modelling, and facility location and allocation optimizations using various heuristic algorithms.