The National Capital Section (NCS) is excited to begin the year with a free lunchtime webinar on March 10th to present the annual A.M. Khan Lifetime Achievement Award and conduct a presentation on the Flora Footbridge.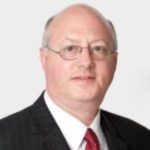 The recipient of this year's A.M. Khan Lifetime Achievement Award is David Kriger, P.Eng, MCIP, RPP. Born and raised in Ottawa, David Kriger is a graduate of University of Toronto (B.Eng) and University of Pennsylvania (M.Eng, MCIP). He has spent nearly 40 years working in the field of Transportation Planning, beginning his career at the former Regional Municipality of Ottawa-Carleton (RMOC), in the early 1980's. David Kriger has worked on key projects, activities and initiatives in the area of travel demand forecasting models, travel surveys and data collection strategies, goods movement plans, surveys and forecasting models and travel trend analysis in Ottawa and around the world. David has been a member of the International ITE for most of his career and has been an active volunteer to the US Transportation Research Board (TRB), Transportation Association of Canada (TAC) and Ontario Professional Planners Institute. He is currently the Principal of David Kriger Consultants Inc. and continues to contribute to effective transportation and mobility in the region.
Following the presentation of the award, the NCS will present a webinar on the Flora Footbridge, a vital active transportation connection between two neighbourhoods in Ottawa separated by the Rideau Canal. The webinar will include two speakers who were vital in the completion of the project and will cover planning and design considerations for the footbridge. A short Q/A will follow the presentations.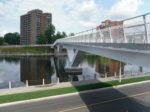 Presenter: Tim Dickinson, Jacobs
Tim is a Registered Professional Planner with 17+ years of experience in the private sector consulting industry focusing on city, infrastructure and transportation planning.  His work includes a mix of city building, transit and active transportation planning projects that are helping to progress the sustainable development of major cities across Canada including Toronto, Ottawa, and Vancouver.  Tim was a core team member responsible for planning the Flora Footbridge which, in addition to addressing a missing link in the City's active transportation network, has also become an instantly recognizable landmark in the City.
Presenter: Mark Langridge, DTAH
Mark is an architect with over 30 years of experience. He is a Partner at DTAH and leads the firm's bridge design portfolio. He has particular expertise in transportation infrastructure projects that require collaborative design and stakeholder engagement. He consistently delivers high quality work which has resulted in multiple design awards for the firm. Notable projects include Flora Footbridge, Vimy Memorial Bridge and Corktown Footbridge in Ottawa, as well as Garrison Crossing in Toronto and East Hamilton Waterfront Link Bridge. Mark was a principal author of the Ministry of Transportation Ontario's Aesthetic Guidelines for Bridges, and currently serves on Metrolinx's Design Review Panel as specialist in bridge design.
Register via the event link in the description below.