Montgomery Main Streets – Fall Walking Tour
We are pleased to be hosting a fall walking tour of the Montgomery Main Streets Project with Ervina Hendra and Marcia Eng. This project received the 2022 ITE International Transportation Achievement Award in Complete Streets.
The Montgomery Main Streets – Bowness Road project improves the road, community, and public spaces for everyone who lives, commutes through, and visits Montgomery. The design right-sized driving lanes and created safer and more inviting spaces for people walking and bicycling with widened sidewalks, street trees, street furnishing, plaza area and a raised cycle track to turn Montgomery into a destination. The Montgomery Main Streets – Bowness Road project is one of the first of 24 Main Street projects that moved to construction. The city's Main Streets program implements a comprehensive process to transform main streets into places where people want to live work and play, recognizing the need for both public and private investment to make the area more attractive to businesses and residents. Creating a high-quality streetscape in an established area requires that the design and construction are both innovative and collaborative. For Montgomery Main Streets, that included piloting new materials for accessibility, stormwater, and landscape designs.
Bowness Road runs through the heart of the community and is fronted by a mix of residential, small business and mixed-use buildings. It connects to recreations centers, schools, and large regional parks along the Bow River. During construction the project team knew maintaining traffic and pedestrian flow and maintaining access to private properties was of utmost importance. Relationships with the Montgomery Community Association and Montgomery Business Improvement Area during public engagement and construction created an environment of trust for the intent, design, and implementation of the city's newest main street
Ervina and Marcia will highlight key design features of the project as part of the walking tour, and share lessons learned and best practices that transportation practitioners in Southern Alberta can adopt in their project activities. We will conclude the tour at Rising Tides Tap Room with a celebratory toast to the award winning Montgomery Main Streets Project and Team.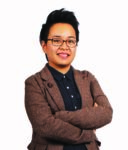 Ervina Hendra, P.Eng., PMP, LEED AP®, Senior Transportation Engineer, Urban and Community Systems, The City of Calgary – Public Spaces Delivery
Ervina is a Senior Project Manager with over 17 years of experience in a wide variety of infrastructure projects from vertical builds to transportation corridors. Her career includes both public and private sector. Ervina is inspired by how her engineering work touches the communities she lives in and visits.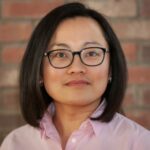 Marcia Eng, P.Eng., Senior Transportation Engineer, Urban Systems Ltd.
Marcia is a Senior Transportation Engineer with a diverse range of transportation planning and operations, urban design and construction, and project management experience spanning over 22 years. She always aspires to improve mobility for all people through planning and designing better integrated systems and accessible infrastructure that provides a sense of safety and comfort.
The cost of the tour is a sliding scale. All funds raised will be donated to Youth En Route; A local charity whose mission is to inspire and support active transportation to school and beyond.