Event Title: Protected Intersection Primer
Date: April 28, 2022
Time: 1:00pm to 2:30pm (MST)
Location: Zoom

Cost: Free for City of Calgary Employees, $15 for everyone else
Event Description: Protected intersection design is on the rise in North America. Cities like Calgary, Canmore, Ottawa and Toronto are realizing a number of redesigned intersections that result in increased safety and comfort for people on foot and bikes. Led by team members from Alta Planning + Design, this session will explore how to reduce high speed turns, improve sightlines, and dramatically reduce the distance and time during which people on foot or by bike are exposed to conflicts. Through this session you will gain a better understanding of protected intersections, benefits, trade-offs, and design considerations.
Speaker Bios: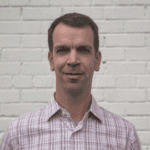 Kalle Hakala, RPP, MCIP – Kalle is a Professional Planner and an Associate with Alta. Based in Ottawa, Kalle leads planning and design projects from coast to coast focussed on active transportation and connections to transit. For 12 years, Kalle worked as a planner for the City of Ottawa. Since joining Alta, he has worked on a number of interesting projects including serving as the Project Manager for the City of Ottawa Protected Intersection Design Guide released in the fall of 2021.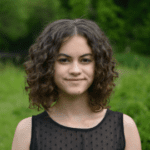 Nataliya Pekar, EIT – Nataliya is a Designer/EIT with Alta. Based in Toronto, Nataliya has worked on a number of protected intersection design projects including one under construction for the City of Toronto and others in the design phase for the City of Ottawa. She was on the core team for the recent update to Ontario Traffic Manual Book 18, Cycling Facilities, which includes a new section on Protected Intersections. She was had a key role on the team for the preparation of the City of Ottawa Protected Intersection Design Guide.
Alta is an active transportation consulting firm dedicated to creating active, healthy communities through planning, landscape architecture, engineering, and education/encouragement programs. Our work brings about positive change by creating places that are geared towards moving people rather than cars, connecting community members to daily needs, and empowering every person to live an active, healthy life. 
Alta was founded in 1996, when cities and communities were calling for safer streets for people walking and bicycling. We pioneered the field of active transportation, and evolved into a visionary practice. As a global leader in mobility innovation, we are dedicated to working across disciplines to address social justice, safety, and environmental resilience.