Evolution of Valley Metro's Light Rail System in Phoenix, Arizona by Valley Metro
Presentation Overview
Valley Metro opened a 20-mile starter light rail line in 2008,and have since expanded it another 8 miles. There are currently 4 construction projects underway to add two light rail extensions, build the region's first streetcar, and expand the Operations & Maintenance facility. The light rail system is mostly exclusive guideway, at-grade on arterials and ridership has exceeded expectations. This presentation will talk about the history and how the system was conceived and implemented, and provide an update on the current activities to expand and improve the system.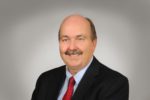 Wulf Grote – Biography
Wulf Grote is the former Director of Capital and Service Development for Valley Metro in Phoenix, Arizona. While at Valley Metro, Wulf oversaw rail and bus facility planning; transit system and service planning; design and construction; art and community relations. He has been a leader in transit development for the Phoenix Metropolitan Area since 1985. Prior to joining Valley Metro, he spent 23 years with the City of Phoenix Public Transit Department, ultimately as Assistant Transit Director. Wulf also worked in Denver as a transportation engineer for the Regional Transportation District and a national engineering consulting firm. Mr. Grote is a Fellow member of ITE.
Wulf has Bachelor and Master of Science degrees in Civil Engineering from the University of Utah and is a registered professional engineer in the State of Arizona.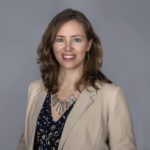 Jennifer Pyne – Biography
Jennifer is currently the Assistant Director in Valley Metro's Capital Development Division. While at Valley Metro, Jennifer has been responsible for corridor planning for high-capacity transit services in the Phoenix metropolitan area; design and construction of rail capital projects; the agency's environmental programs; and coordination with FTA on capital projects. Jennifer has over 23 years of transportation and environmental planning experience in Arizona. Her transit experience has included all types of transportation modes – from bus transit to light rail and commuter rail, as well as roadway, bike and pedestrian planning – and effectively integrating public involvement into the technical process. She holds a Masters of Environmental Planning from Arizona State University and received her BA from Oberlin College in Oberlin, OH. Jennifer is a member of the Rail~Volution National Steering Committee and has been engaged with Arizona Forward for over 5 years as a co-chair of the transportation committee, which is currently focused on understanding the potential impacts of new and emerging transportation technologies on our infrastructure and communities.