Please join us on Thursday April 22th from 5:00PM – 6:30PM for a webinar discussing transportation history. This event will include a double-feature of presentations, followed by a Q&A.
Todd Litman from the Victoria Transport Policy Institute sharing his presentation titled "Our World Accelerated: How 120 Years of Transportation Progress Affected Our Lives and Communities" followed by Nick Shaw from HDR will be sharing his presentation titled "From Dream to Reality – the Queen subway line" .
The event is free to attend, we simply ask that you pre-register through this page. An event link will be emailed to everyone who RSVPs in advance of the event start time. If you have any questions or concerns, please feel free to reach out to activities@toronto.itecanada.org.
Speaker Bios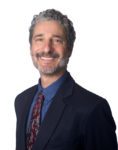 Todd Litman is founder and executive director of the Victoria Transport Policy Institute, an independent research organization dedicated to developing innovative solutions to transport problems. His work helps expand the range of impacts and options considered in transportation decision-making, improve evaluation methods, and make specialized technical concepts accessible to a larger audience. His research is used worldwide in transport planning and policy analysis.
Mr. Litman has worked on numerous studies that evaluate transportation costs, benefits and innovations. He authored the Online TDM Encyclopedia, a comprehensive Internet resource for identifying and evaluating mobility management strategies; Transportation Cost and Benefit Analysis: Techniques, Estimates and Implications, a comprehensive study which provides cost and benefit information in an easy-to-apply format; and Parking Management Best Practices, a comprehensive book on innovative management solutions to parking problems.
Mr. Litman has worked as a research and planning consultant for a diverse range of clients, including government agencies, professional organizations, developers and nongovernment organizations. He has worked in more than two dozen countries, on every continent except Antarctica.
Mr. Litman is a frequent speaker at conferences and workshops. His presentations range from technical and practical to humorous and inspirational. He regularly blogs on the Planetizen website. He is active in several professional organizations including the Institute of Transportation Engineers (ITE) and the Transportation Research Board (TRB, a section of U.S. National Academy of Sciences).
In addition to technical writing, Todd has co-authored two travel books (Washington; Off the Beaten Path and Best Bike Rides in the Pacific Northwest) with his wife, Shoshana Litman. They reside in Victoria, British Columbia.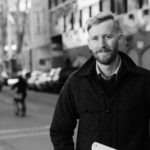 Nick Shaw, MCIP RPP is a multi-disciplinary transit planner with experience delivering Toronto's most complex and ambitious transit expansion programmes of a generation. Based out of Toronto as a Senior Transportation Planner with HDR, he occupies a leadership role in the planning, design, and procurement of the Ontario Line subway – a 16 km subway through downtown Toronto. As a Registered Professional Planner, Nick brings a big picture perspective to an otherwise highly technical field asserting his personal and professional belief in the strong intersections between urban mobility, land use planning, climate change mitigation, and social equity. He credits his philosophy to his atypical educational and career trajectory — Canada Post clerk, B.Sc., general labour at a spinach packaging plant in Burlington, cartographer in the Nautical Charts Division at the Canadian Hydrographic Service, GIS diploma, Master of Planning, and consultant with Nova Scotia Department of Energy. His side interests include canoe trips, meteorology, coral music, and grumbling about poor street design.