ITE Toronto Section: Virtual Christmas Luncheon and AGM
December 4, 2020@11:00 am

to

1:30 pm

EST

Free
The ITE Toronto Section would like to invite you to their 2020 Virtual Christmas Luncheon and Annual General Meeting (AGM), which will be held virtually on Friday, December 4 from 11am-1:30pm. The social hour, from 11am-12noon, will use the online free application 'gather.town' as the virtual venue (no download required) and the virtual luncheon and AGM will start at noon on Zoom.
Unlike in previous years when we could still meet in person, our most social and popular event of the year will be free of charge. Members can enjoy this event from the comfort of their socially distant office (or living room); however, you will need to supply your own food. We will be raffling prizes throughout the event, so make sure to RSVP and attend.
Further event details will be announced as the date gets closer and event links will be distributed in advance of the event.
Keynote Speaker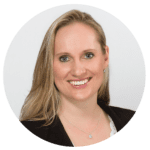 Melissa Peneycad is Managing Director, Institute for Sustainable Infrastructure (ISI). For the majority of her career to-date, Melissa has focused on developing, implementing, and administering sustainability and resiliency standards, frameworks, and rating systems for infrastructure, commercial real estate, and industrial products. Since joining ISI in 2016, Melissa has verified the sustainability and resiliency of more than 70 infrastructure projects—including many in the transportation sector—across the US, Canada, and overseas, collectively worth more than $26 billion with another $25 billion in infrastructure development under her purview. Melissa's prior roles have included Associate, Sustainable Development at Stantec Consulting, and National Sustainability Program Manager for the Buildings Owners and Managers Association of Canada.
Melissa is also currently serving as Co-Chair of a United Nations-led initiative to develop an evaluation methodology to score public-private partnerships and infrastructure projects against the UN Sustainable Development Goals. In addition, she is working with the World Bank's Public Private Infrastructure Advisory Facility to develop sustainability indicators for the investment community to inform infrastructure investment decisions, and to drive capital towards more sustainable and resilient projects.
2021 Executive Committee Election
This year's ITE Toronto Section Executive Committee election is for the position of Activities Coordinator. Once on the Executive, the elected member will consecutively serve in each of the 7 positions on the Executive in one‐year intervals (Activities Coordinator, Communications Coordinator, Treasurer, Secretary, Vice President, President, and Past President). Eligible members can vote online using their ITE member number through this link: ITE Toronto Section Executive Election. Voting will close on Thursday, December 3 at 11:59pm and the new Executive Committee member will be announced at the Virtual Christmas Luncheon and AGM.
WHO IS ELIGIBLE TO VOTE:
Any member of the ITE Toronto Section in good standing, excluding student members. (Student members are invited to participate in separate student chapter elections.)
Crystal (Mingyue) Wang, EIT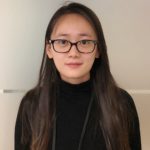 I am a Transportation Planning analyst with SNC Lavalin Rail and Transit Strategic Service team. My responsibilities include transit operation modelling, assisting in transit-oriented development, transit design projects and improving planning and simulation connectivity with the evolving Digital Engineering solutions.
I was Social Director of the ITE York University Student Chapter during my MASc study in civil engineering. The chapter quickly became the most active student chapter in Canada and has been received both CITE Student Chapter Activity Delta Award and the York University President's Sustainability Leadership Award. My experience and employment have helped me to develop helpful skills to serve as an ITE Toronto Section executive member. My responsibilities include maintaining and updating all social media platforms, helping create newsletters, annual reports and planning industry network events, technical field tours and software workshops. Overall, we organized and hosted over 60 events and meetings with over thirty-five different speakers and guests during the first year of the group.
I was the Founding Secretary of the Civil Engineering Graduate Student Association and helped arrange a varied meeting with faculties and other external groups.
If I am given the position to serve as an executive member, I would like to attract new multidisciplinary members, build new collaborative partnerships with internal and external organizations, plan more events including virtual activities that would have more interaction and engagement during this pandemic.
Please email me if you have any questions (Mingyue.wang@snclavalin.com). Appreciate the opportunity to earn your vote.
Thank you in advance for your consideration.
Heather (Goodman) Hector, M.Eng, EIT, PTP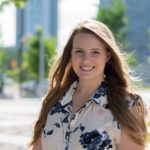 Heather is a Transportation Consultant at Paradigm Transportation Solutions Limited. She has been involved in a wide range of transportation planning and engineering projects with expertise in community planning, operations analysis, parking studies, policy planning, environmental assessments, and public meetings. She has a passion for transportation planning and recently received her Professional Transportation Planner designation.
Heather joined ITE as a member of the Quebec student chapter in 2014. Since its inception in 2015, Heather has been part of the excite leadership team, CITE's initiative to help emerging members become involved in the profession. Heather strives to engage students and young professionals to become involved in ITE. She was on the planning committee for the 2017 Cities of Tomorrow Conference in Calgary. The two-day conference brought together students and early career professionals from across Canada. Heather was a presenter at the CITE 2018 Edmonton conference. In 2019, Heather was the co-chair of the Student Leadership Summit, a one-day event for professional development and networking.
Heather brings five years of ITE leadership experience to the Toronto Section executive. As Activities Coordinator, she will use her planning expertise to ensure members have opportunities to connect, share experiences and keep up to date on emerging trends in the industry, even if Section activities may look a bit different in 2021.
Karthiga Thevaseelan, B.Eng., EIT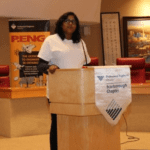 My name is Karthiga Thevaseelan and I am excited to apply for the Executive position with ITE Toronto Section. I am a Civil Engineering graduate from McMaster University with a minor in economics. I have worked in the transportation industry for 7 years. I currently work with McIntosh Perry as Highway Designer mainly revolving around Ministry of Transportation Ontario Projects. My interests outside of my career include traveling and a self-proclaimed worldwide bridge tour aficionado along with running my own blog and advocating for women in engineering.
From 2016 to 2018 I was the Board of Executive member as part of the Professional Engineers Ontario Scarborough Chapter. As part of the Board I was involved in various events and activities throughout the year. I was Project Manager for various major events such as the Bridge Building and Mathletics Competitions. I assisted with setting up and running various seminars, technical tours, volunteer events and board meetings. Currently I am an active volunteer with PEO spearheading the 30 by 30 initiative by hosting various seminars for PEO members and employers. The 30 by 30 event is a commitment to raise the percentage of newly licensed engineers that are women to 30% by the year 2030.  I believe my experience as Board of Executive member of the PEO Scarborough Chapter would be a great asset to the ITE team. Thank you for considering me for the 2021 Executive ITE Toronto section position.
Nabil Ghariani, P.Eng., PTOE, M.S.C.E., M.Ed.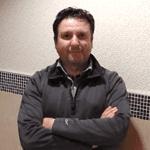 I am the founder of Traffic+ Engineering Ltd. where I lead studies in traffic impact studies, traffic operations, safety audits, transportation planning, TDM, and EA studies. I am currently licensed Professional Engineer (P.Eng.) in Ontario and licensed Professional Traffic Operations Engineer (PTOE) with 18 years of extensive professional experience. In addition, I had the opportunity to present a paper at the CITE Conference in 2015 on a transit project entitled "Highway2 BRT Feasibility Study".
As a long time ITE member, since 1999, I have dedicated my time to assist interns and junior engineers in undertaking numerous traffic studies and modelling using Synchro and VISSIM. I have in the past provided free training sessions in Synchro and VISSIM to ITE Student Chapters at Ryerson University and York University, which were well received, and I intent to perpetuate this effort. I should also mention that Traffic+ Engineering Ltd. is a proud sponsor of ITE York University.
I look forward to be part of the ITE Toronto Section Board of Executives, as I believe that ITE Toronto Section provides each of us with great opportunities to learn, share, and contribute in transportation.
Additionally, my objective in becoming part of the executive is to serve in the best of my abilities and capabilities to help the ITE student sections at all universities to gain valuable hands-on experience in traffic engineering.
Finally I would like to thank in advance the attendees for providing your support in my candidacy.
Shubham Bohra, M.Eng. , B.Tech., EIT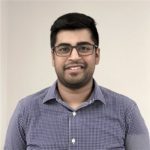 Shubham is an EIT , who works as a Transportation Planner at IBI Group since 2019. He graduated with a Master of Engineering in Transportation Engineering from Ryerson University in June 2019. And has been active member of ITE since 2017.
From having attended ITE social events, ITE conferences, Shubham is familiar with the successful and essential  elements of ITE and plans to use this experience to help serve as a successful Executive member. Shubham's hobbies include reading, music, travelling and roller coasters.
Shubham would like to work with Student chapters as part of the ITE Toronto Executive which would help and inspire students to pursue careers in Transportation and get involved with the ITE. Also, would like to work with various ITE Toronto committees to make sure that the section continues to put on great events, competitions and continues to advance the technical ability of the Section. He is also passionate about Automated Vehicles and multi-modal transit initiatives.
Stephanie Pham, M.Eng., EIT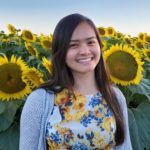 I would like to submit my nomination for the Activities Coordinator on the ITE Executive Board. I am a Transportation Designer at BA Group and have been an ITE member since 2017.
I have been consistently involved in community outreach programs and event coordination since 2008 undergrad at the University of Waterloo including my academic roles as class representative and orientation leader.
I have been actively involved with the Kidney Foundation of Canada for over 10 years as a canvasser, Waterloo chapter ambassador to spread awareness of kidney disease, and team captain for the annual Kidney Walk. I was a member of the Special Events Committee where I planned, set-up and ran fundraisers, walks, car shows, and award ceremonies for the kidney community in Ottawa and GTA.
As a Transit Planner at OC Transpo, I started up charitable and team bonding activities such as Christmas toy drives and Halloween costume contests. I volunteered for the Ottawa Christmas parade, annual food drive with the Ottawa Food Bank, and donation events for United Way.
I am currently a member of the Social Committee at BA Group where I have successfully proposed team building activities such as escape rooms, selected venues for special events, planned catering, and coordinated entertainment for staff to enjoy the camaraderie between colleagues. Being a foodie and fitness enthusiast, I initiated seasonal potlucks and formed a recreational BA sports team with TSSC.
Thank you for your time in reviewing my nomination.
—
ITE Toronto Section: Virtual Christmas Luncheon and AGM