About Regina Bypass:
Opened in 2019, the Regina Bypass is the largest transportation infrastructure project in Saskatchewan's history. The $1.88-billion project was a P3 between the provincial Ministry of Highways, SaskBuilds and Regina Bypass Partners, a consortium comprising Graham, Parsons, Connor, Clark & Lunn and Vinci Concessions. Parsons was the Lead Designer on the project that includes 12 interchanges, 60 km of four-lane highway, 55 km of new service roads, Highway 6 twinning and two roundabouts.  Regina Bypass is also responsible for the operations and maintenance of the roadway.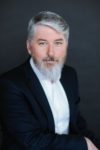 James W. Sulpher, P.Eng
Design Lead, Parsons
Professional Overview
Jim was Design Lead for the Regina Bypass project during the construction and closeout phases is and currently the Engineering Services During Construction Manager for the Southwest Calgary Ring Road project. He has over 20 years of design, construction and project management and has worked for consultants, contractors and owners delivering transportation infrastructure projects from mini to mega throughout Western Canada.  Safety is integral to all aspects of Jim's work.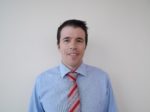 Jason Jardine, P.Eng., PTOE
Traffic Engineer Lead, Parsons
Professional Overview
Jason was the Traffic Engineer Lead for the Regina Bypass project during the pursuit, design and construction phases and is currently the Deputy Design Manager for the Kicking Horse Canyon Phase 4 project. He has over 20 years of experience including design-build pursuits for major projects, preparing traffic management plans for design-build projects, and managing transportation planning studies for a variety of public-and private-sector clients.  Jason takes pride in integrating safety into the design of his projects.
Note: this event is being held in a meeting format. Please ensure your camera and microphone are muted at the start of the session.