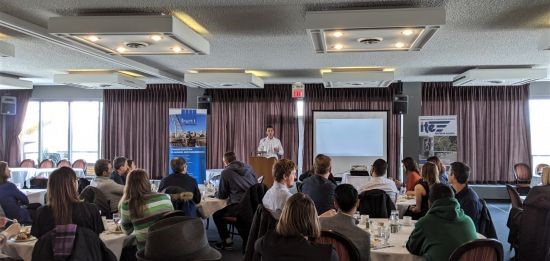 Come join us for a winter social and networking event. Rather than hosting a technical presentation, we've prepared some networking activities for you to mingle and meet other transportation and planning professionals within the northern Alberta area. As always, great food will be provided by the University Club.
This will be a great way to close-out another year and to visit with friends, old and new. With some luck, you might even walk away with some a prize just for showing up.
---
Students!
Take a break from studying and come learn about ITE. This is a great way to learn from currently practicing professionals what they love about their jobs in the transportation engineering and planning industry. For those of you attending the UofA, we will be right on campus so you won't have to wander too far! Be sure to also meet with the ITE UofA Student Chapter executive to learn about what they have planned.
Lunch will be served at 11:45 am and the programming will start at 12:00 pm.
Regular pricing is active until December 5th. Late registration charges will apply at 11:00 am.