ITE Northern Alberta Luncheon: Rossdale Transportation Network
March 1@12:00 pm

to

1:00 pm

MST

$35.00 – $50.00

"River Crossing is where the city meets the North Saskatchewan River at the heart of Edmonton. On both banks of the river connected by the impressive Walterdale Bridge, and on the water — this is River Crossing."
The Rossdale Transportation Network project, identified in the River Crossing Business Plan (RCBP), aims to enhance public spaces and design the roadway network for all modes of transportation, including people walking, biking, taking transit and driving. The design considers the connections for this important link of roadways into and out of the Rossdale neighbourhood for commuters accessing downtown from the south and for those travelling east-west across the City. Concept planning for the Rossdale Transportation Network was completed earlier in 2023 to establish a plan that meets the Rossdale Area Redevelopment Plan (ARP) and the community needs while balancing needs of businesses, active users and those who commute through the area.
Background: In anticipation of the changes adopted in the Rossdale Area Redevelopment Plan (ARP), City Administration initiated the Rossdale Transportation Network Analysis study with a focus on verifying and finalizing the changes to the transportation network outlined in the Rossdale ARP. The Concept Plan was completed as a follow up to the Network Analysis study providing the conceptual details to deliver the plan. This Concept Plan carries forward established objectives outlined in the Network Analysis Study, the RCBP, Rossdale ARP and River Crossing Heritage Interpretive Plan (RCHIP). The goal was to develop an integrated urban roadway concept and streetscape design that balances the needs of local and regional users. The Concept Plan also incorporates other aspects such as, but not limited to, land use, active modes connections, accessibility, stakeholder feedback, right-of-way requirements, traffic operations, transit service, on-street parking, utilities (existing and future), environmental concerns and historic resources.
The Rossdale ARP was adopted by City Council in 1986 without specific direction regarding West Rossdale. Following studies over the subsequent years, Council adopted the River Crossing Vision for West Rossdale in 2015 and directed Administration to take actions to help bring the vision of the area to life by preparing a heritage interpretive plan and business plan. Following this direction, the 2017 RCHIP and 2019 RCBP were completed. The RCBP integrates direction from the RCHIP by identifying areas for interpretive programming, considering connections and compatibility between heritage features and future development and by involving stakeholders and partners connected to the area's heritage. Through the integration of the RCHIP, the RCBP provides a fresh redevelopment concept, along with proposed changes to the transportation network for supporting the proposed redevelopment.
Presenters – Satya Gadidasu P. Eng – Engineering Program Manager, City of Edmonton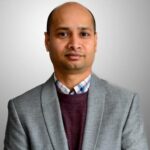 Satya Gadidasu is an experienced Engineering Program Manager at the City of Edmonton with over 15 years of experience in modeling, designing, and managing projects related to roads, streetscapes, and bridges. Satya's passion for creating safe, efficient, and sustainable transportation systems is admirable, as it speaks to his commitment to improving the lives of community members and ensuring that their needs are met. This passion drives him to approach each project with a high level of detail and thoroughness, ensuring that all aspects of the project are well-planned and executed.  In addition to his technical skills, in his free time, Satya volunteers at the community center and goes hiking with his family in the Rocky Mountains.
Dan Zeggelaar, P.Eng, PTP, PTOE – Transportation Project Manager, ISL Engineering and Land Services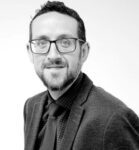 Daniel is a Transportation Project Manager at ISL with over 15 years of experience and certified as a Traffic Operations Engineer (PTOE) and Professional Transportation Planner (PTP). Dan specializes in transportation master planning, policy development, servicing studies, and network planning. In the community, Dan has volunteered with NACITE for many years and is currently serving as Past – President. He also helps as technical advisor and guest lecturer to the U of A CIVE 419 Capstone Class. Dan is a regular cyclist, rolling an average of 5,000 km+ per year and competing in various road races. Dan also rides indoors and recently became the 2023 Cycling Canada E-sports National Champion. Dan is a passionate transportation planner and thrives on finding balanced solutions to mobility needs.
ITE Northern Alberta Luncheon: Rossdale Transportation Network