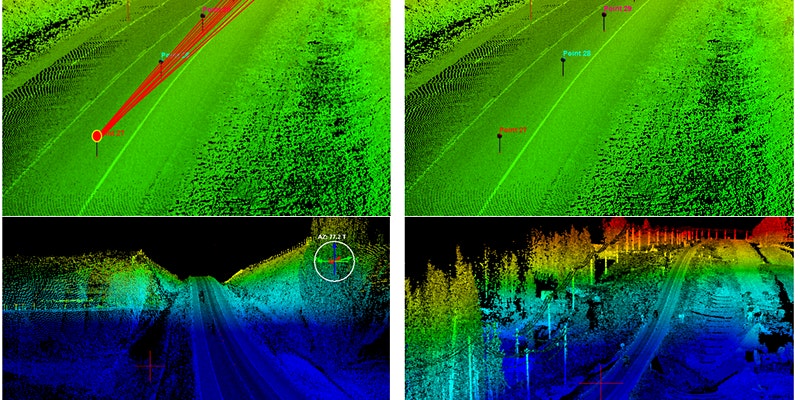 Icebreaker Social: February 2 @ 12:00 – 12:15 PM (MDT)
Webinar: February 2 @ 12:15 – 1 PM (MDT)
Cost: Free
About the Presentation
It is globally accepted that road collisions represent a major cause of death and exert a huge economic burden on both individuals and governments. Consequently, efficient methods are required to identify causes of road collisions before making recommendations for mitigations plans. The key to selecting an effective countermeasure, for an underlying road safety problem, relies extensively on the ability to accurately identify the factors that might have contributed to a particular location being classified as a high-collision location. This brings the issue of "proper safety diagnosis" to the forefront of any safety mitigation strategy.
The current practice of assessing geometric site conditions and identifying potential collision causes relies on physical site visits and on-site observations. Consequently, several challenges arise. For example, subjective judgement is introduced due to the reliance on the judgment and opinion of observers. More so, these conventional methods are both time-consuming and labor-intensive, thereby, limiting the implementation of a large-scale diagnosis effort of the entire roadway network.
With the significant advances in data acquisition techniques, there has been a paradigm shift towards extracting roadway features and establishing an inventory of road conditions in an automated and efficient manner. This presentation will demonstrate the value of using LiDAR data in aiding road safety reviews and identifying potential collision causes through the automated safety assessment of roadway conditions.
Amr Shalkamy holds a Ph.D. degree in Transportation Engineering from the University of Alberta and is currently working with Mott MacDonald in Vancouver. Amr has 10 years of experience in transportation engineering working in both academia and industry, nationally and internationally.
Amr's research focuses on safety-based roadway design and using LiDAR point cloud for road safety and design assessments. Amr has published several research papers in top tier transportation journals. He has also received several awards and support for his research from Natural Sciences and Engineering Research Council of Canada, Alberta Innovates, TAC, Transport Canada, and the City of Edmonton.