Guest presenters:
Regional Transportation Planning – HDR
The continued growth of urban areas throughout North America has created the need for new planning techniques to coordinate across traditional municipal boundaries. A regional perspective is often needed understand the major issues and opportunities that our cities face, and to identify the best way forward. When successfully implemented, regional transportation planning is a powerful tool that can be used to bring independent jurisdictions together, aligning their approaches to long-range transportation planning, enabling them to collectively advocate for shared improvements and funding, and ultimate support a collective regional vision or plan.
Our recent experience helping regions in British Columbia, Alberta and Ontario plan for their future has enabled us to learn how to bring together municipalities to develop forward-thinking transportation plans at the regional level. In our presentation we will go through our approach and experience on the recently completed Regional Transportation Plan for the Central Okanagan, the first of its kind for the Kelowna Region. We cover the approaches and strategies that we used and lessons learned in areas including project organization, stakeholder management and engagement, and analysis methodologies that can be used to align visions and build agreement for the mutual benefit of all partners.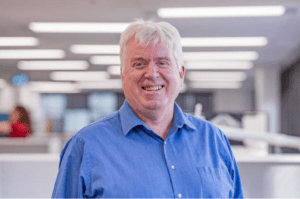 Stephen Power, P.Eng., RPP, MCIP
Stephen is a Senior Transportation Planner and Engineer with over 30 years of experience in transportation and environmental planning. He has a strong understanding of the regional issues, with experience in regional and intermunicipal transportation and environmental planning across Canada, and in New Zealand and Australia. He is currently leading the Edmonton Metropolitan Region's Integrated Regional Transportation Master Plan and recently completed the Central Okanagan's first regional transportation plan. He is a skilled communicator with an ability to make technical topics easily understood. Stephen has recently managed complex multi-jurisdictional transportation projects such as the Central Okanagan Planning Study, Deerfoot Trail Study, and the on-going Calgary Metropolitan Region Growth and Servicing Plan.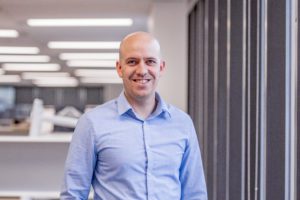 Lynn Machacek, P.Eng.
Lynn is a transportation engineer and planner with broad experience in multi-modal transportation engineering, analysis, planning, engagement, and goods movement. He is passionate about creating great places and travel options, and has been the lead transportation planner on regional transportation planning projects, goods movement studies, and large scale multi-modal micro-simulation analyses. His work has included in-depth stakeholder consultation for network and regional planning studies, the identification and analysis of multi-modal issues and solutions at varied scales, and the development of evaluation and prioritization methodologies for regional transportation planning projects.