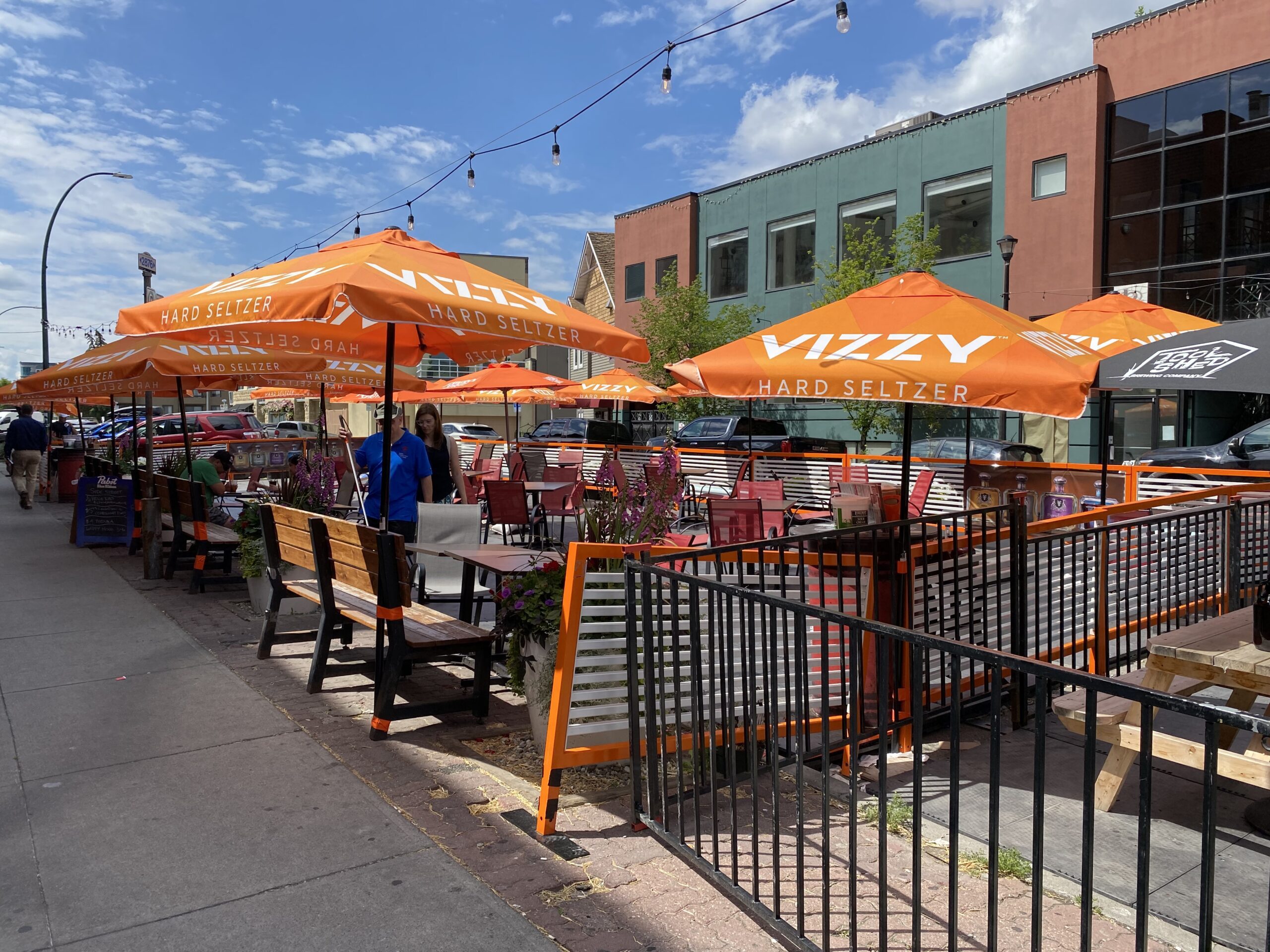 Seasonal Patio Program
Prior to 2020, there were a half dozen restaurants in Calgary that built boardwalks and street patios during the summer months. When the COVID-19 pandemic hit, and indoor dining was limited, over 200 restaurants built expanded seasonal patios. Many restaurants communicated the seasonal patios provided a benefit to their business and to the vibrancy of the street, and seasonal patios would be welcomed "post-pandemic". The design, safety and accessibility of seasonal patios has evolved from orange cones, to boardwalk platforms with integrated public art and greenery. In this talk, Andrew Sedor (Mobility Initiatives Lead for The City of Calgary) will discuss the history of the program, and what to expect for the 2023 seasonal patio program.
About the Presenter:
Andrew Sedor works as the Mobility Initiatives Lead at The City of Calgary. Andrew leads the shared e-Scooter and e-Bike program, the seasonal patio program, and other innovate projects occurring in The City's road right of way. In his prior roles, he led Canada's first public-facing autonomous vehicle pilot, authored Calgary's Future of Transportation Report, updated bylaws to accommodate new transportation technologies and trends, launched The City of Calgary's Living Lab program, and led the University of Calgary Wearable's collaboration. Andrew also teaches a course in Urban Planning at the University of Calgary, and holds a master's degree in Land Economics from the University of Cambridge.