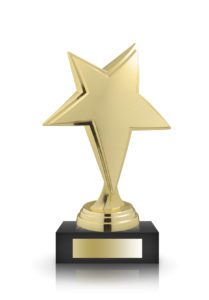 ITE Canada Rising Stars Program
Purpose
The ITE Canada Rising Stars Program is intended to identify the next generation and new faces of the transportation profession. It is designed to recognize members under the age of 35 who have already made an impact on the profession, have demonstrated the ability to lead the next generation, and have implemented innovative techniques to solve transportation problems.
Rising Star Selection Process
Each Section of ITE Canada is encouraged to nominate a local Rising Star to represent the Canadian District. Nominations should be submitted by Section presidents to the ITE Canada Executive Committee by March 1st. The winner of the ITE Canada Rising Star is, in turn, nominated for consideration in the ITE Rising Star Program.
All current and previous ITE Rising Stars selections still meeting the eligibility requirements will then also be further evaluated for the ITE Young Member of the Year Award.
The Award
The ITE Canada award includes recognition at the Annual ITE Canada Conference, a $1,000 travel allowance to the conference and the opportunity to be nominated for the ITE Rising Star Award.
Eligibility
Must be 35 years old or younger on January 1st of the year of the award
Must be a non-student member of ITE
How to Submit a Rising Star Nomination
Complete a nomination form
One (1) testimonial from a current or past Section or District officer (200 word maximum)
One (1) testimonial from a current or past supervisor (200 word maximum)
Three (3) examples of project experience and involvement role (150 word maximum/each)
All nominations are to be submitted no later than March 1st.
To find out more about the nomination process please contact us.
Evaluation Criteria
Overall quality of Working/Project Experience
The role discussed on the specific project experience and impact on the success of the project
Insight and opinions discussed in the various testimonials
Passion and overall commitment to the advancement of the profession
Examples of leadership skills
Examples of applying innovative ideas
ITE Canada Rising Stars
2022 – Jason Dahl
2021 – Federico Martin Puscar
2020 – Amy Jiang
2019 – Rebecca Peterniak
2018 – Irini Akhnoukh
2017 – Erin Toop
2016 – Garreth Rempel
2015 – Tyler Golly